Overgrown Flowery GUI Resource Pack for 1.19.4 – 1.18.2 – Huge Flowers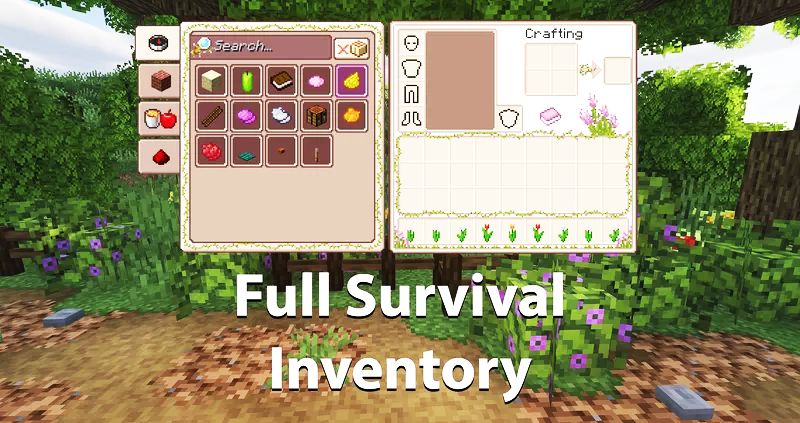 Overgrown Flowery GUI Resource Pack for 1.19.4 will be based on bringing cute and cozy aesthetics. It will be basically based on the default looking flowers in order to improve them to look better. It will also change flowers to look and mend with the peaceful atmosphere of the game. You'll be getting a low resolution of 16×16, That will be very easy to run with som eother Resource Packs. This Resource Pack have been built by the Kchem.
This Resource Pack will visually alter several aspects of your gameplay. That will  include crafting inventories, armor, health, and food bar. It will also by replacing them with vines with the help of flowers. You'll witness flowers sprouting from the soil as you accumulate experience. You will also be able to  obtain flowerpots as you will acquire armor in your world. Basically it was inspired from the Overgrown flowery interface that was made for the popular game called Stardew valley.
Overgrown Flowery GUI Resource Pack Recent Changes:
Added Compatibility for the JEI and EMI Mods.
Fixed Creative Tabs and Cartography Table.
New Grindstone and Horses.
Added Gamemode Switcher and Statue Icons.
Improved ResourcePack Icons and Server Selector Icons.
New Hopper and Smithing Table.
Updated Enchanting Table and Anvil.
Updated Hotbar and Furnace.
New Crafting Table and Chest Inventory.
Changed Recipe Books and Food.
New Exp Bar and Armor.
Added Title screen and Shulker inventory.
Hearts and Options are Added.
Images: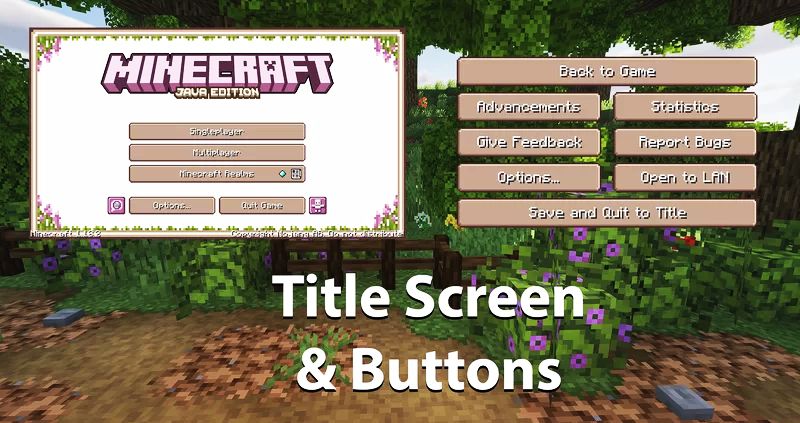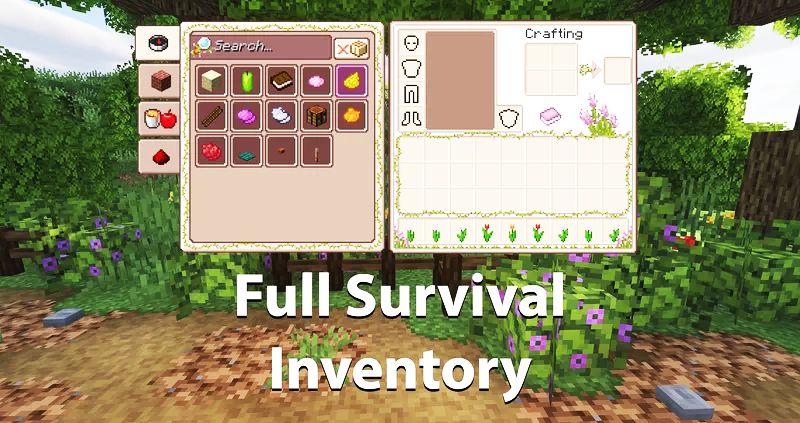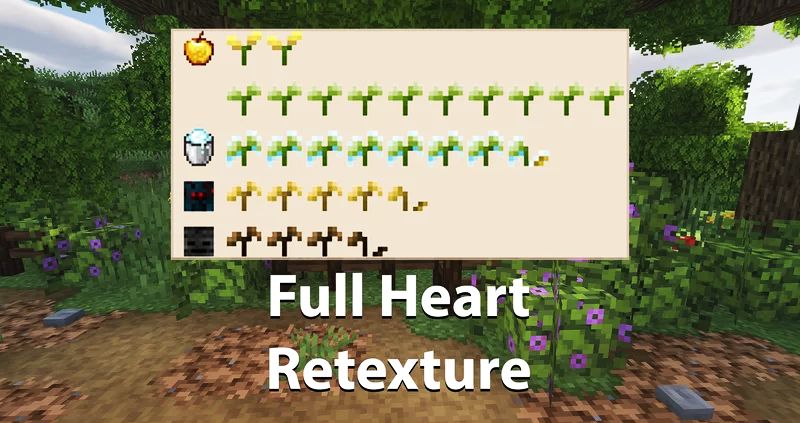 Download Overgrown Flowery GUI Resource Pack for 1.19.4:
For Minecraft 1.19.3:
For Minecraft 1.18.2:
How to Install This Resource Pack: 
Step 1: Download this Resource Pack.
Step 2: You will get a .zip file for this Resource Pack.
Step 3: You will have to open the %appdata% folder.
Step 4: Then you will have to go to .minecraft folder.
Step 5: You will have to go to Resource Pack Folder.
Step 6:Move the downloaded .zip file into that folder.
Last Steps: After it then you will have to run Minecraft after placing the .zip file.
Then You will have to Open Minecraft.
You can Enjoy playing this Resource Pack.
Note:
It is recommended that you download and install OptiFine HD in order to enhance your gaming experience with shaders
Disclaimer:
We look after the links we provide here, but sometimes the links may not work if the developers remove them from other websites. If you find any broken links or content, please tell us in the comments below, and we will try to give you new links that work. We update these resources regularly and only give links that are genuine. We request you to use the comment section, Whenever a link is not working or found deleted.