Dandelion Resource Pack for 1.20.3 – 1.19.4 – 1.18.2
Dandelion Resource Pack for 1.20.3 is a simple pack with style and it has organic textures pleasant to the eyes. It has 16×16 Resolution in this Resource pack. Today we present you texture pack by Steelfeathers named Dandelion.
Dandelion Resource pack has it's own simplicity but at the same time it has it's own style. All textures are completely remodified including the blocks and the UI components. Dandelion is a very simple resource pack with style. it has more cuteness than a basket of bunnies.This Resource pack was designed for the Simple Pack Showdown. This pack has old textures of Simple pack showdown. It contains mobs , blocks , old features , buildings , modified textures , Stone bricks , cobblestone , Ender crystal , agriculture , farming , sea , bookshelves. Dandelion is a cute swirly simple cartoon Resource pack. And it has few additionally colors added. It has some old textures and you will enjoy this pack. This Resource pack also supports Biomes O Plenty Mod.
Dandelion Resource Pack Installation Guide:
Download Dandelion Resource Pack.
Download and install this Resource Pack.
Must Download and install OptiFine HD or MCPatcher hd for better game display.
Go to Start Menu and then Type %appdata%.
After that then go to minecraft and then resourcepacks.
Move the Download .zip file into resource packs folder.
Enjoy this Resource Pack.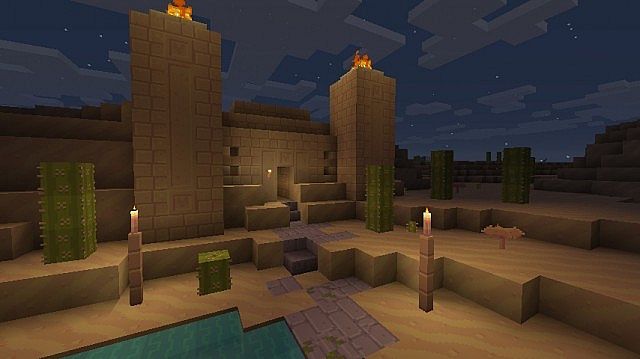 Dandelion Resource Pack for 1.20.3 Download:
For Minecraft 1.20.2:
For Minecraft 1.20.1:
Minecraft 1.19.4:
For Minecraft 1.18.2:
Minecraft 1.17.1:
For Minecraft 1.16.5:
Minecraft 1.14.4:
For Minecraft 1.13/1.12.2:
For Minecraft 1.8.9:
Note:
You must have install or Download OptiFine HD or MCPatcher HD for this Resource Pack.
Disclaimer:
We usually do try to take very good care of the downloaded links that are also available here. But occasionally developer of the Original download links remove their links from the Third party websites. In that situation we will require some assistance in this regard. So Please inform us if you find any broken links or content in the comments section. We will try to have the working links as soon as possible, We are updating these Resource packs regularly and If you find any broken or fake download links or deleted ones kindly comment and also let us know. We also do try to give all the genuine links for our contents.