Visual Enchantments Resource Pack for 1.20.2 – Precious Visuals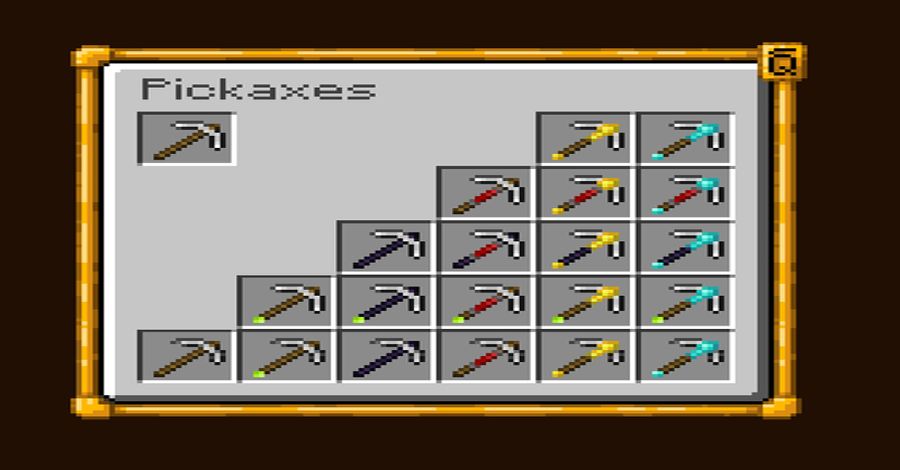 Visual Enchantments Resource Pack for 1.20.2  will be based on making your visual enchantments a visual and unique masterpiece among others. You'll be getting various types of powerful enchantments that'll make your fight with your friends easier. This Resource Pack have been 80% completed, But it will be finished soon. It also tries a low resolution of 16×16 to combine with other Resource Packs you like to run them with this. It have been built by the Siscu.
This Resource Pack will be providing you with a sensible solution by displaying  all of your powerful and simple enchantments visually. Whenever you will be using an enchantment on the item, You can always visually see them with your eyes within the game. Do you also wish to see the enchantments equipped by other players. Do you want to save time and easily locate a valuable tool in your chest without having to check them individually. Then this Resource Pack is perfect for you to fight with the hard mobs. Run away from fire, or being bited by the poisonous mobs to get the healing.
Visual Enchantments Resource Pack Recent Changes:
Creates various types of new Visual Advancements.
New Pumpkins and Curse of Bindings.
Added Emissing Textures for Rods.
New Swift Sneak Enchantments with All Armor Enchantments.
Updated Aqua Affinity and Frost walker
Updated Silk Touch and Smite.
Changed Luck of the Sea and Lure
Changed Loyalty and Looting.
Fixed Sharpness and Fortune
New Fire Protection and Riptide
Added Protection and Projectile Protection.
Images: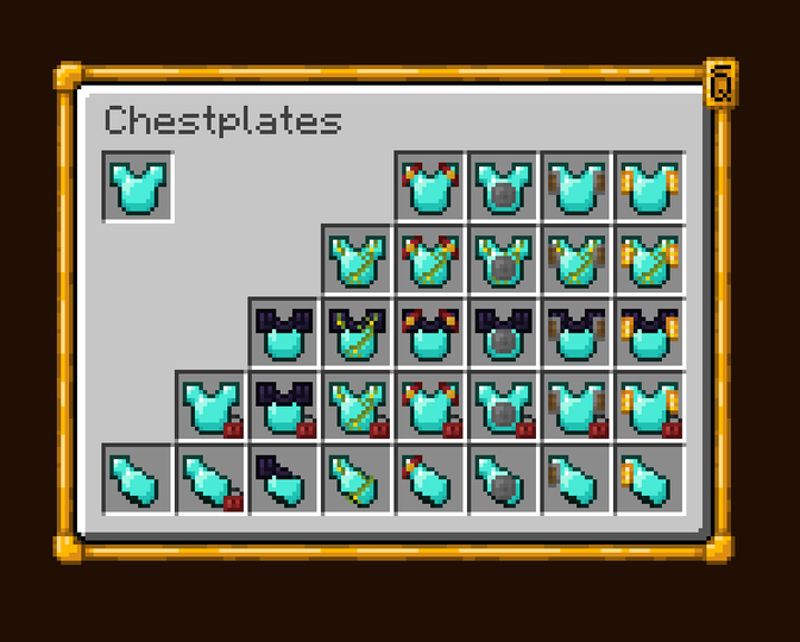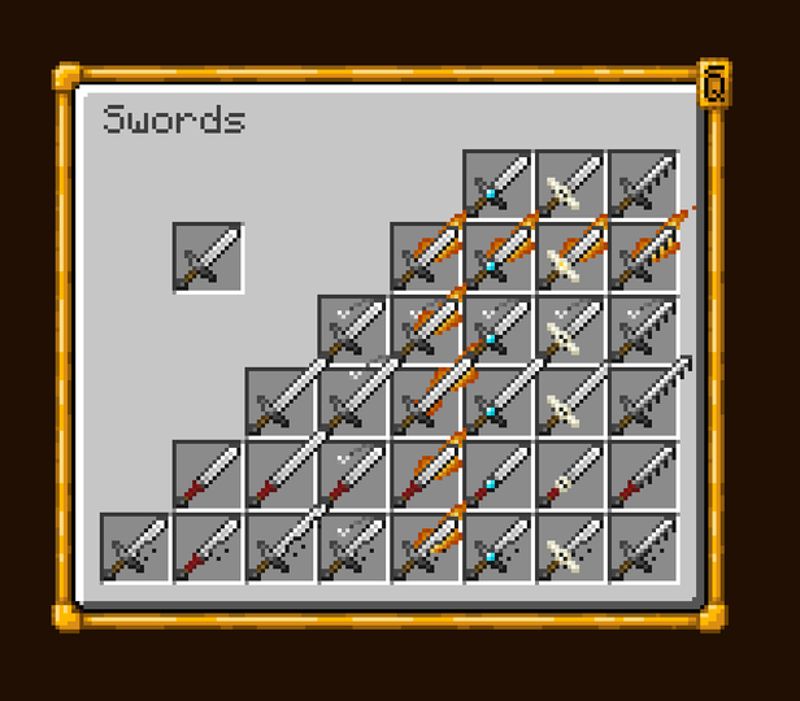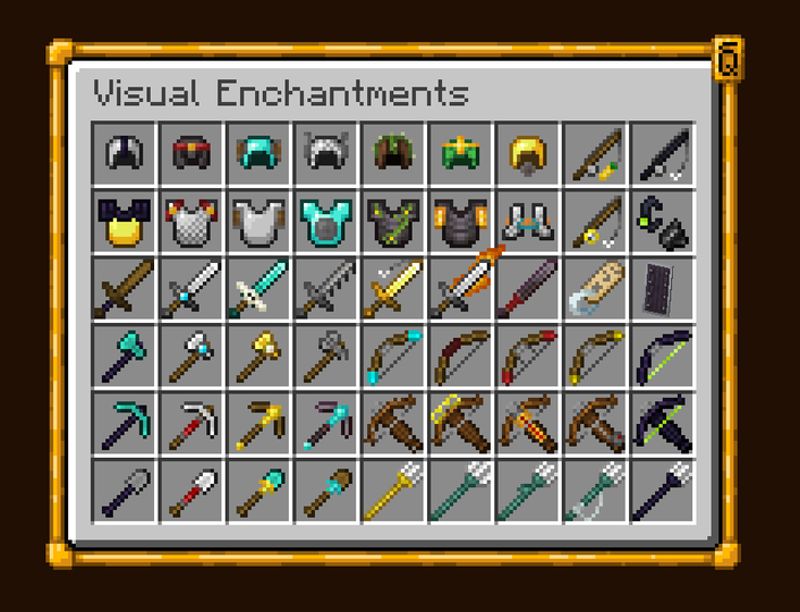 Download Visual Enchantments Resource Pack for 1.20.2:
For Minecraft 1.20:
Minecraft 1.19.4:
For Minecraft 1.18.2:
Minecraft 1.17.1:
For Minecraft 1.16.5:
For Minecraft 1.15.2:
Minecraft 1.14.4:
For Minecraft 1.12.2:
How to Install This Resource Pack: 
Step 1: Download this Resource Pack.
Step 2: You will get a .zip file for this Resource Pack.
Step 3: You will have to open the %appdata% folder.
Step 4: Then you will have to go to .minecraft folder.
Step 5: You will have to go to Resource Pack Folder.
Step 6:Move the downloaded .zip file into that folder.
Last Steps: After it then you will have to run Minecraft after placing the .zip file.
Then You will have to Open Minecraft.
You can Enjoy playing this Resource Pack.
Note:
It is recommended that you download and install OptiFine HD in order to enhance your gaming experience with shaders
Disclaimer:
We look after the links we provide here, but sometimes the links may not work if the developers remove them from other websites. If you find any broken links or content, please tell us in the comments below, and we will try to give you new links that work. We update these resources regularly and only give links that are genuine. We request you to use the comment section, Whenever a link is not working or found deleted.