Adventure Craft Resource Pack for 1.20 – 1.19.4 – 1.18.2
Adventure Craft Resource Pack 1.20 is a detailed and realistic styled Resource Pack. It will be having a standard resolution of 32×32 in this pack. This Resource Pack was started about five years ago, It have been immensely popular in the gaming community. It have been 90% completed, Some of the few bugs will be fixed soon. This Resource Pack have been developed by the InnovationNation.
This Resource Pack will be having huge amount of detailed textures and items. Water will be looking very real and delightful. Grass and trees have been designed to look sharp and colorful. It will also provide sparkling and vibrant color pallette throughout the game. In this resolution of 32×32, We think that this Resource Pack is the best around that standard resolution. Fewer of the detailed and realistic Resource Packs come in the standard resolution, So many players could not play some of the popular Resource Packs. But it is one of the best and in the lower resolution.
Adventure Craft Resource Pack Changelogs for 1.19.4:
New Barrel Top and Copper Block.
Added Chiseled Deepslate and Deepslate Redstone Ore.
Fixed Textures and Items.
Added Bookshelf and Inventory.
Updated Crying Obsidian and Hopper Textures.
New Clay and Clay Variations.
Fixed Rain, Moon and Sun Textures.
Screenshots: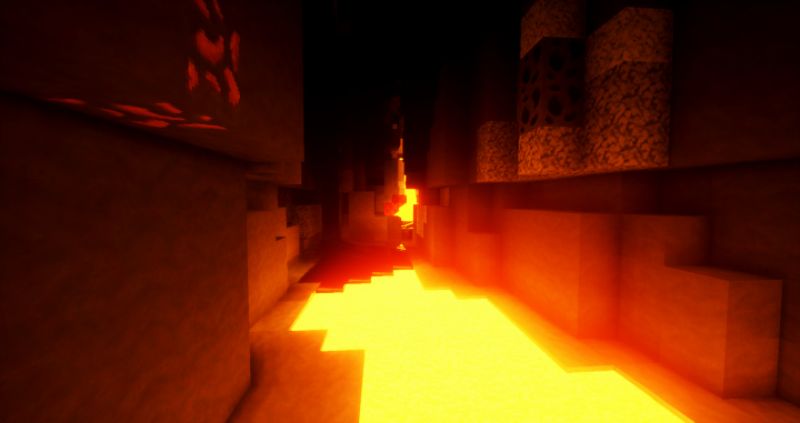 Download Adventure Craft Resource Pack for 1.20 – 1.19.4 – 1.18.2:
For Minecraft 1.18.2:
For Minecraft 1.11.2:
How to Install This Resource Pack: 
Download this Resource Pack.
You will get a .zip file for this Resource Pack.
You will have to open the %appdata% folder.
Then you will have to go to .minecraft folder.
You will have to go to Resource Pack Folder.
Move the downloaded .zip file into that folder.
After it then you will have to run Minecraft after placing the .zip file.
Then You will have to Open Minecraft.
You can Enjoy playing this Resource Pack.
Note:
We do Recommend you to Download and install  OptiFine HD to enhance your gaming experience with Shaders.
Disclaimer:
We also do try to take very good care of the links that will be available here. But sometimes some developers of the Original download links remove their links from the Third Party websites. In that case we will need some assistance from the users in this regard. Please Inform us If you do find some broken links or content in the comments section below. We will try to give you the working links as soon as we can, We are updating these Resource packs regularly and If you do find some broken, fake or any links that will have virus or deleted ones, Kindly let us know in the comment section. We do try to give all the genuine links for every contents that are available here.