LMX Resource Pack for 1.20.3 – 1.19.4 – 1.18.2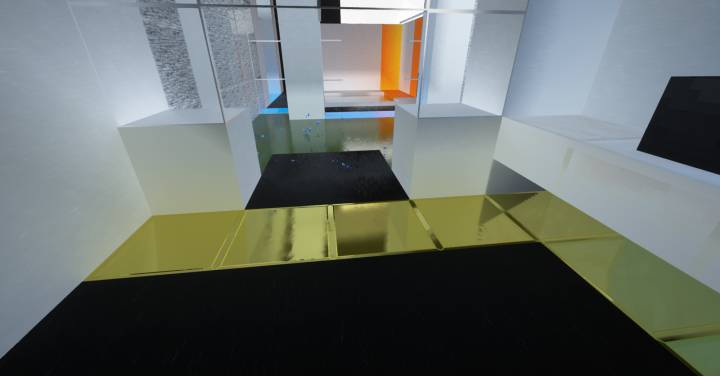 LMX Resource Pack for 1.20.3 is basically referred as Luracasmus Modern Extreme. It will have a high resolution of 256×256 in this Resource Pack. This Resource Pack was recently started about four months ago and it has been only 65% completed yet. It was developed by Luracasmus.
This Resource Pack will look very simple and elegant, But everything will look incredibly smooth that will include textures and items. It will combine the specular and normal maps to make a brilliant emissive textures with the help of 3D Models to create a good effect that textures are being in 3D. You will get a high quality visual experience that will be very similar to the real life lightning and some other visual effects. Due to its high end resolution some computers will most likely struggle to run this game with the shaders, While having lowest setting of shaders.
LMX Resource Pack Changelogs:
Added Cobblestone and Stone.
Fixed Item Frame and Splash Texts.
Improved Redstone Lamp and Grass Block.
New Pumpkin Blur and End Sky.
Updated Crafting Table and Oak Leaves.
Added Gray Glazed Terracotta and Spruce Log.
New Ladder and Quartz Block.
Fixed Obsidian and White Concrete.
Improved Gravel and Smooth stone.
Screenshots: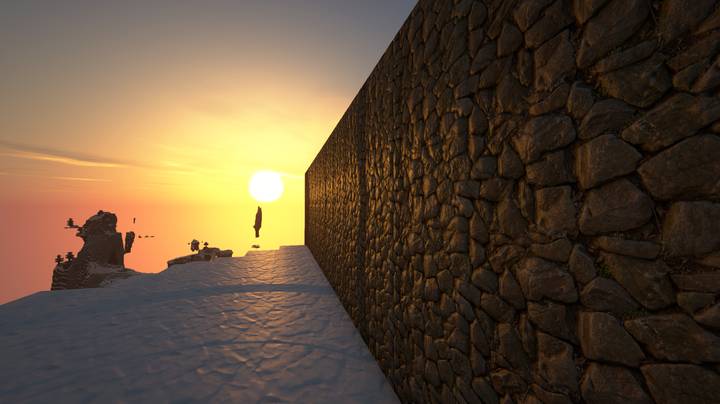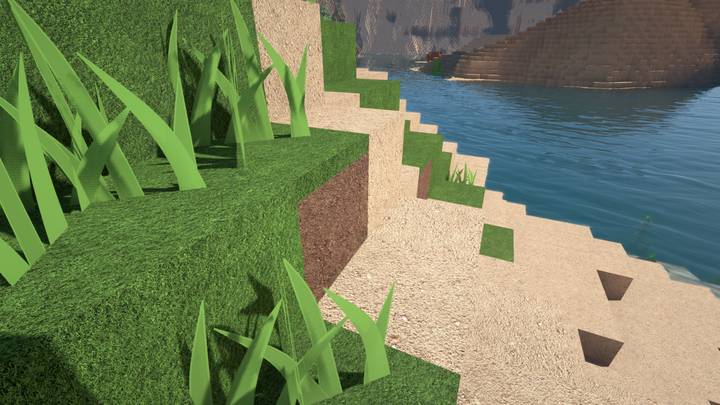 Download LMX Resource Pack for 1.20.3 – 1.19.4 – 1.18.2:
For Minecraft 1.19.4:
For Minecraft 1.19.2:
Minecraft 1.16.4:
For Minecraft 1.15.2:
How to Install This Resource Pack:
Download LMX Resource Pack.
You will get a .zip file for this Resource Pack.
You will have to Open the Resource Packs folder.
Open the folder in which you have downloaded this Resource Pack File.
Copy the downloaded .zip file and then open your Minecraft.
Then you will have to go and Click on the Options.
After it then go and open the Resource pack folder
Move the downloaded .zip file into that folder.
After it then you will have to run Minecraft after placing the .zip file.
Have Fun! while playing this Resource Pack.
Note:
We do Suggest you to Download and install  OptiFine HD or MCPatcher HD for this Resource pack.
Disclaimer:
We also do try to take very good care of the links that will be available here. But sometimes some developers of the Original download links remove their links from the Third Party websites. In that case we will need some assistance from the users in this regard. Please Inform us If you do find some broken links or content in the comments section below. We will try to give you the working links as soon as we can, We are updating these Resource packs regularly and If you do find some broken, fake or any links that will have virus or deleted ones, Kindly let us know in the comment section. We do try to give all the genuine links for every contents that are available here.