Affinity HD Resource Pack for 1.20.3, 1.19.4, 1.18.2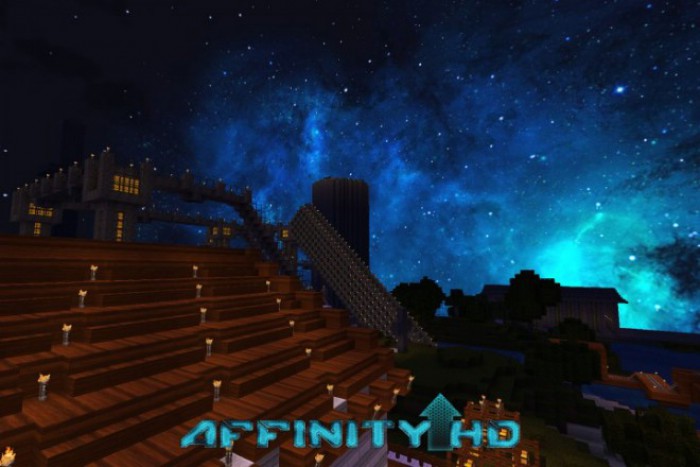 Affinity HD Resource Pack for 1.20.3 is a semi-realistic Resource pack. Your gaming experience will reach a whole new level with this Resource pack. It was developed by ethernity4ever.
In this Resource pack it will also make every single block in this game look nice and the blocks will look more high definition than ever. You will also enjoy some beautiful night view from your buildings. This Resource pack is perfect for all types of gaming mods. It is a first ever modular Resource pack and it has some different modules, Each and every module contains some different textures from the description. When you will put all the modules together you will have a complete package.
Affinity HD Resource Pack Update logs:
Changed Netherbricks.
Added Double Grass
Changed lava and lava flow.
Added Some New Weapons.
Changed Smooth Diorite.
Added missing doors.
Added slime.
Changed Soulsand.
Added iron trapdoor.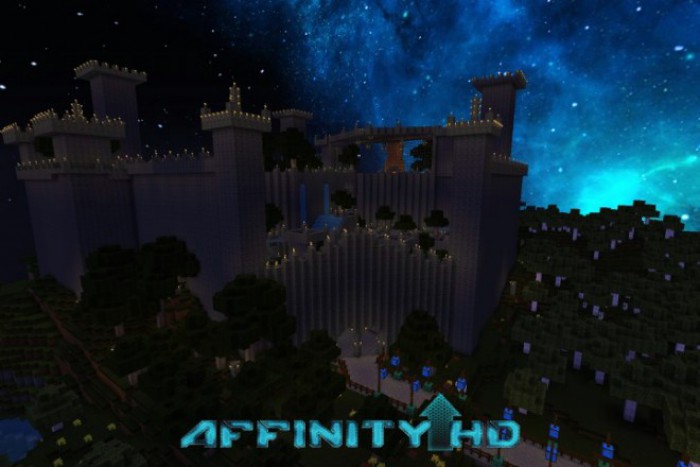 Affinity HD Resource Pack 1.20.3 Download:
For Minecraft 1.12.2:
Minecraft 1.11.2:
For Minecraft 1.10.2:
Affinity HD Resource Pack Installation Guide:
First You have to Download this Resource Pack.
After that then you have to install this Resource Pack.
Then you have to go to the start menu and type the %appdata%
Start your Minecraft then go to the Resource packs.
After that then move the downloaded .zip file into your Resource pack folder.
Enjoy and have fun while playing this Resource pack.
Note:
We highly recommend you to install  OptiFine HD or MCPatcher HD for this Resource pack.
Disclaimer:
We usually do try to take very good care of the download links that are available here. But occasionally developer of  Original download links remove their links  from the Third party websites. In that situation we will need some assistance in this regard. So Please inform us if you find any broken content or link in the comments section. We will try to Update as soon as possible, We are updating these Mods regularly and If you find any broken or fake download links or deleted ones kindly comment and also let us know. We also try to give all the genuine links for our contents.