World of Worlds Map – Download Most Popular Minecraft Map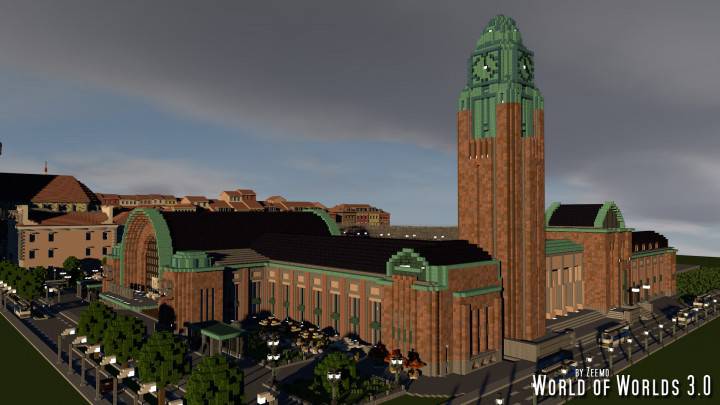 World of Worlds Map is a realistic and modern themed Map. This Resource pack was started about four years ago and it has been 100% completed yet. It was designed by Zeemo.

It will just have one world with many buildings, It will also have more than 85 cities all around the world in this game. You will have many famous buildings including Burj Khalifa, Burj Al Arab, Emirates Crown Tower, Chelsea Tower and Emirates Tower too. You will have Forbidden City of Beijing, China, Alvear Tower of Buenos Aires and Palace of the Parliament of Bucharest, Romania. The big new UFO buildings can teleport anyone in the city of his choice in this game. It will be useful to quickly travel around the globe in this map.
World of Worlds Resource Pack Updatelogs:
Added the CARTOMAP.
Added Burj Al Arab Building.
New Burj Khalifa Building.
Added Forbidden City of Beijing, China.
Added Alvear Tower of Buenos Aires.
New Torre Mayor of Mexico City.
New Reichstag parliament of Berlin.
Screenshots: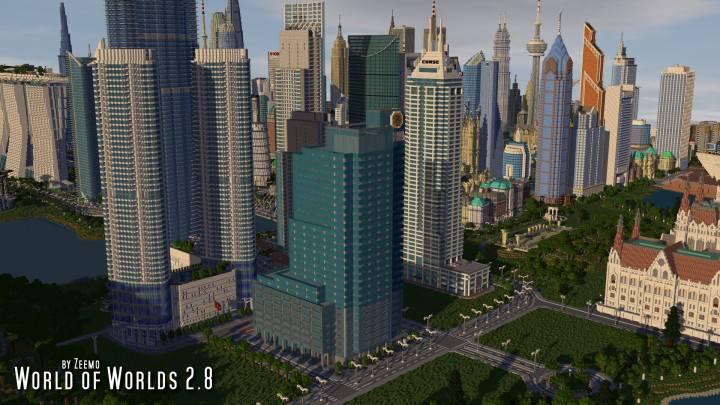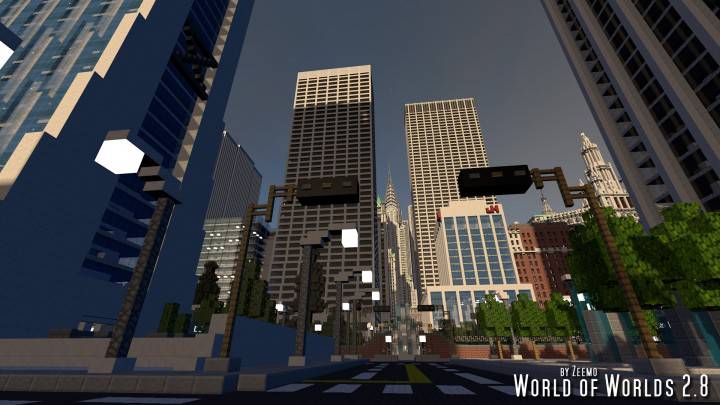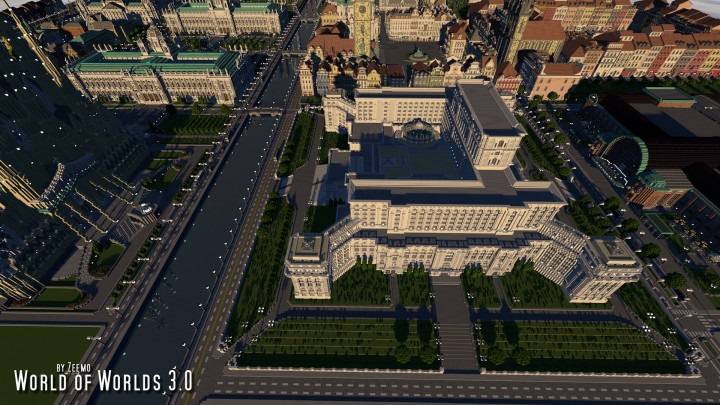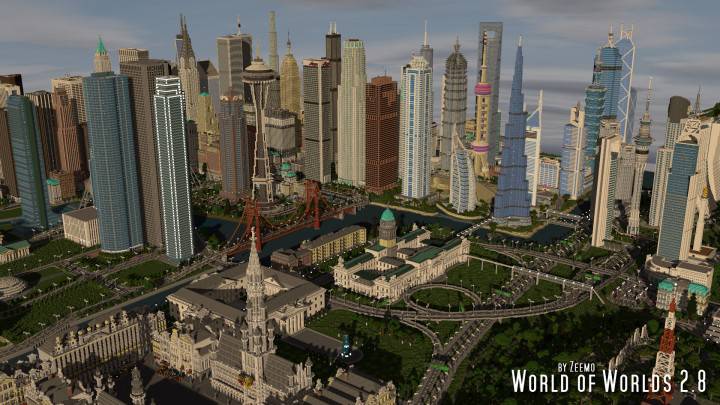 Download World of Worlds Resource Pack:
For Minecraft 1.12.2:
How to Install This Resource Pack:
Download World of Wolds Map.
After that You will have to get a .zip/rar file for this Resource Pack.
You will have to Open the Resource packs folder.
Open the folder where you have downloaded this file.
Copy the downloaded .zip/rar file and then go and open Minecraft.
Click on the options and then open Resource pack.
Then go and open the Resource pack folder.
Then move the downloaded .zip/rar file into that folder.
You will also have to open and run Minecraft after placing the .zip/rar file.
Enjoy and Have fun while playing this game.
Note:
We will Suggest you to Download and install  OptiFine HD or MCPatcher HD for this Resource pack.
Disclaimer:
We usually do try to take very good care of the downloaded links that are also available here. But occasionally developer of the Original download links remove their links from the Third party websites. In that situation we will require some assistance in this regard. So Please inform us if you find any broken links or content in the comments section. We will try to have the working links as soon as possible, We are updating these Resource packs regularly and If you find any broken or fake download links or deleted ones kindly comment and also let us know. We also do try to give all the genuine links for our contents.