VanillaXBR Resource Pack for 1.20.2 – 1.19.4 (Smooth Vanilla)
VanillaXBR Resource Pack for 1.20.2 will be based on making things better for the vanilla experience within the game. You will be getting very smooth and cozy atmosphere whenever you're roaming in the game. It will prefer to use a bit high resolution of 64×64 in order to provide a high resolution display. They will also be providing various types of minimalistic changes for the items and textures. This Resource Pack have been developed by the Misterk7.
This Resource Pack will be all about preserving the natural looking vanilla gameplay that you'll look forward to play. It will be changing a few details for the vanilla, It will also try not to change the original vanilla textures to not ruin the majestic yet unique default vanilla experience. Every textures have been created by using image-upscaling algorithms in order to preserve its default vanilla in Minecraft. Those players who've eagerly wanted not to play default vanilla, But the improved one then this pack is a must to play for a few long hours and enjoy with friends.
VanillaXBR Resource Pack Recent Changes:
New Camels, Bamboo and Chiseled Bookshelves.
Added Aliased Nautilus Shell and Tweaked Frog Texture Feet.
Fixed Spider Eyes and Textures.
Improved Redone Piston Heads and Bat.
Updated Bookshelf Textures and Armor Icons UI.
Changed Custom Panorama and Bed Textures.
New Swords and anvil UI.
Added Cow and Rabbir Textures.
Images: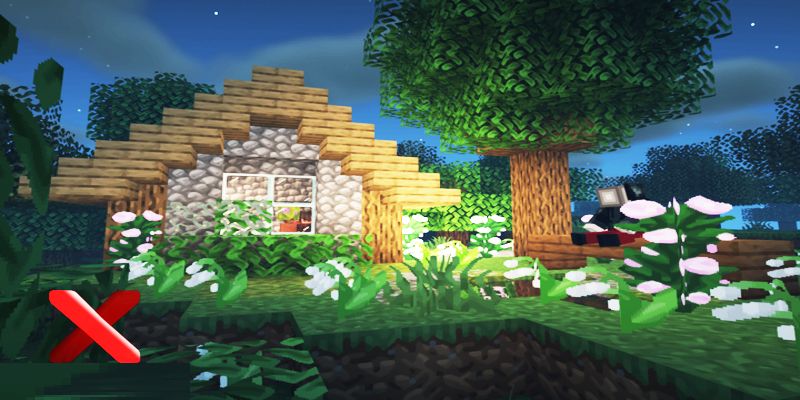 Download VanillaXBR Resource Pack for 1.20.2:
For Minecraft 1.19.4:
Minecraft 1.18.2:
For Minecraft 1.17.1:
Minecraft 1.16.5:
For Minecraft 1.15.2:
For Minecraft 1.14.4:
How to Install This Resource Pack: 
Step 1: Download this Resource Pack.
Step 2: You will get a .zip file for this Resource Pack.
Step 3: You will have to open the %appdata% folder.
Step 4: Then you will have to go to .minecraft folder.
Step 5: You will have to go to Resource Pack Folder.
Step 6:Move the downloaded .zip file into that folder.
Last Steps: After it then you will have to run Minecraft after placing the .zip file.
Then You will have to Open Minecraft.
You can Enjoy playing this Resource Pack.
Note:
We do Recommend you to Download and install  OptiFine HD to enhance your gaming experience with Shaders.
Disclaimer:
We look after the links we provide here, but sometimes the links may not work if the developers remove them from other websites. If you find any broken links or content, please tell us in the comments below, and we will try to give you new links that work. We update these resources regularly and only give links that are genuine. We request you to use the comment section, Whenever a link is not working or found deleted.