ToonCraft Resource Pack for 1.20.2 – 1.19.4 – 1.18.2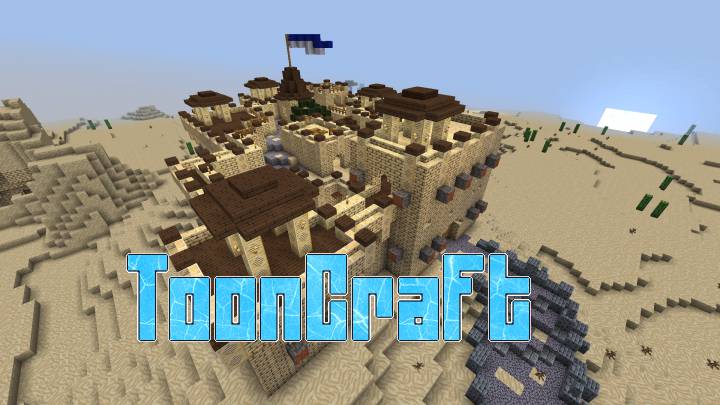 ToonCraft Resource Pack for 1.20.2 is a colorful, cartoon and simplistic themed Resource pack. This Resource pack was started about some seven years ago by Puddles but after the update of 1.5 he did not updated and now it is being updated by someone named GreenAtmoz. It comes in a very low resolution of 16×16 in this Resource pack. This Resource pack was started by Puddles and later continued by GreenAtmoz.

The author of this Resource pack was bored from default Minecraft and Vanilla Minecraft so he decided to create a game that suits his personality and it also being natural too. After it then he decided to enter into in a contest and that game was a hit so now he decided to make a full time Resource pack with a vibrant and cartoony feeling, To also to keep up with the default 16×16 resolution of your Minecraft world. You will see many beautiful things and changes into your Minecraft visuals and textures of this game. It is not completely finished yet but you can expect updates with the latest version soon.
ToonCraft Resource Pack Changelogs:
Added Font and Items.
New Particles and Art.
Added GUI and Terrain.
New Water and Trees.
Added Mobs and Creepers.
New Bookshelf and Chest.
Added Trapped Chest and Iron bars.
New Weapons and Armor.
Added Bright and Simple Textures.
New Pixel Art and Cartoon features.
Screenshots: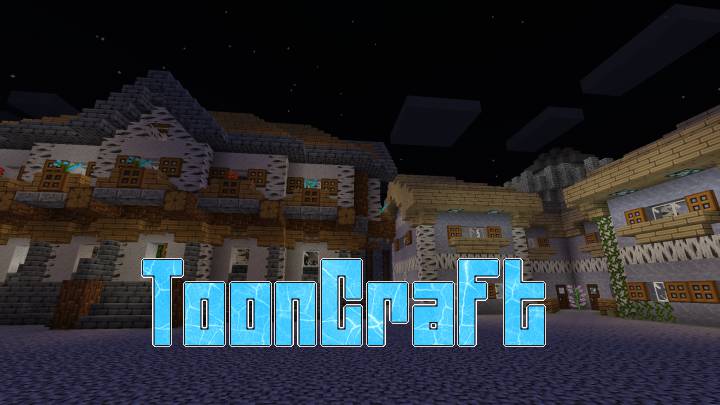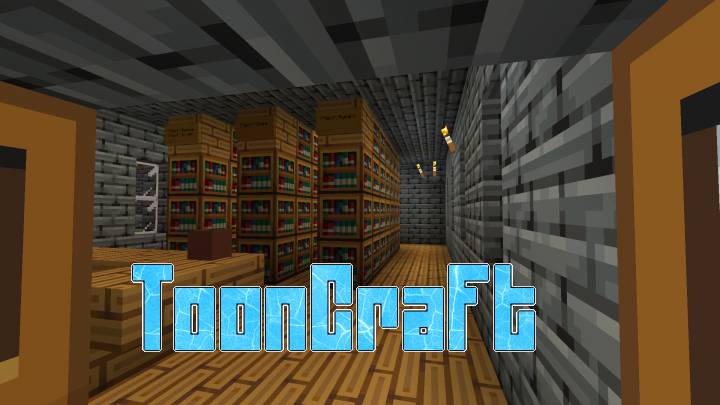 Download ToonCraft Resource Pack for 1.20.2:
For Minecraft 1.13.2:
For Minecraft 1.5:
How to Install This Resource Pack:
Download this Resource Pack.
You will have a .zip/rar file for this Resource Pack.
Then you will have to open the Resource packs folder.
Open the folder where you have downloaded this file.
Copy the downloaded .zip/rar file and then go and open Minecraft.
Click on the options and then go and open Resource pack.
After it then open the Resource pack folder.
Move the downloaded .zip/rar file into that folder.
You will also have to open and run Minecraft after placing the .zip/rar file.
Have fun playing this Resource Pack.
Note:
We will Suggest you to Download and install  OptiFine HD or MCPatcher HD for this Resource pack.
Disclaimer:
We usually do try to take very good care of the downloaded links that are also available here. But occasionally developer of the Original download links remove their links from the Third party websites. In that situation we will require some assistance in this regard. So Please inform us if you find any broken links or content in the comments section. We will try to have the working links as soon as possible, We are updating these Resource packs regularly and If you find any broken or fake download links or deleted ones kindly comment and also let us know. We also do try to give all the genuine links for our contents.