MiniaTuria CIT Resource Pack for (1.20.3, 1.19.4, 1.18.2) Unique Furnitures
MiniaTuria CIT Resource Pack for 1.20.3  is an aesthetic and decorative styled Resource Pack. It will be featuring various types of furnitures and 3D Models into your game. It will be providing you a standard looking resolution of 32×32. This Resource Pack have been completed by 70%, It have been developed by the Hassuko.
This Resource Pack will be mainly focusing on to create your default looking models into realistid and beautiful ones. It will be varying from decorations, models and furnitures. You will be getting overwhelming and colorful styled decorations filled with attractive looking 3D Models. They have also made it compatible with the survival and creative mode.Basic block textures have not been added, But we also think that'll be added soon. Piano models will be looking mesmerizing and detailed.
MiniaTuria CIT Resource Pack Updatelogs for 1.20.3:
Added Furnitures with Inventory.
New 3D Models and Bookshelf.
Added Typewriter and Piano.
New Beds and Telephones.
Improved Barrels and Fruit Basket.
Fixed Plates and Tables.
Screenshots: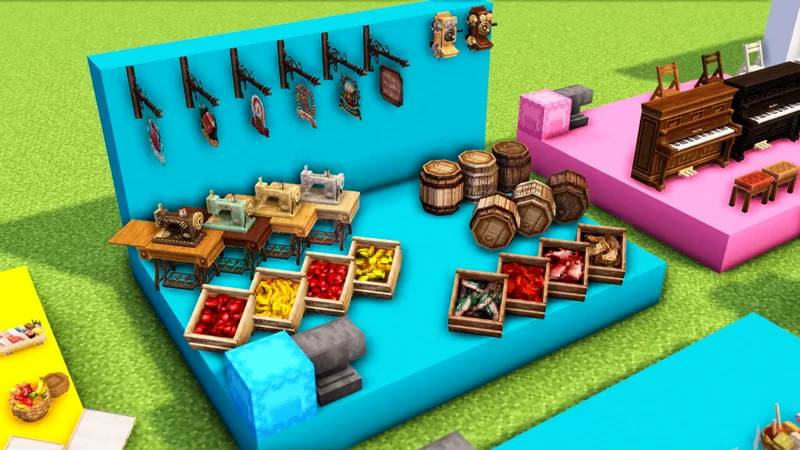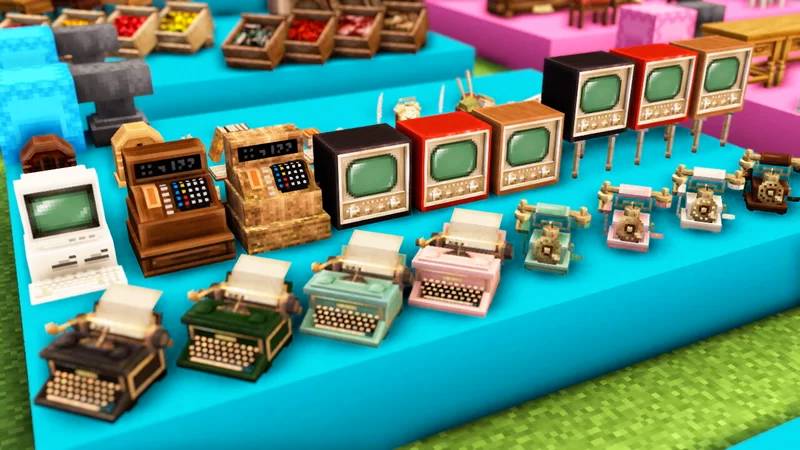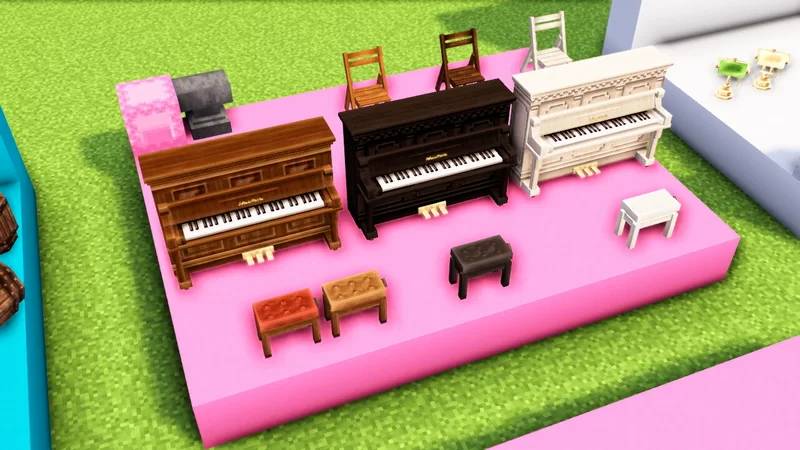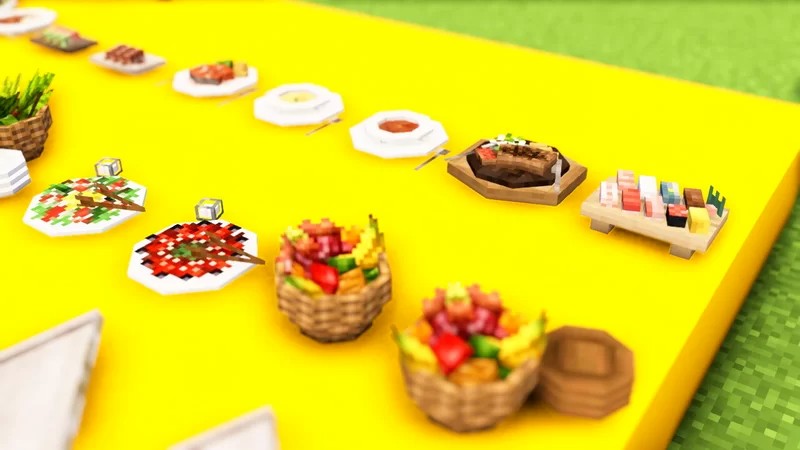 Download MiniTuria CIT Resource Pack for 1.20.3, 1.19.4:
For Minecraft 1.18.2:
Minecraft 1.17.1:
For Minecraft 1.16.5:
Minecraft 1.14.4/1.13.2:
How to Install This Resource Pack: 
Few steps for the Installation for this Resource Pack.
Download this Resource Pack.
You will get a .zip file for this Resource Pack.
You will have to open the %appdata% folder.
Then you will have to go to .minecraft folder.
You will have to go to Resource Pack Folder.
Move the downloaded .zip file into that folder.
After it then you will have to run Minecraft after placing the .zip file.
Then You will have to Open Minecraft.
Have fun.
Note:
We do Recommend you to Download and install  OptiFine HD to enhance your gaming experience with Shaders.
Disclaimer:
We also do try to take very good care of the links that will be available here. But sometimes some developers of the Original download links remove their links from the Third Party websites. In that case we will need some assistance from the users in this regard. Please Inform us If you do find some broken links or content in the comments section below. We will try to give you the working links as soon as we can, We are updating these Resource packs regularly and If you do find some broken, fake or any links that will have virus or deleted ones, Kindly let us know in the comment section. We do try to give all the genuine links for every contents that are available here.