Garnet Resource Pack for 1.20.2 – 1.19.4 – 1.18.2

Garnet Resource Pack for 1.20.2 is a very bright, colorful and PvP themed Resource pack. It has a resolution of 16×16 in this Resource pack. This Resource pack was started around an year ago and it has been completed, It was developed by SidGamez_YT.

This Resource pack is a very bright and it will be very pleasing to our eyes, It will also allow you to improve and increase your FPS while using beautiful graphics and components. It will add so many amazing things in your Minecraft world that will make this game perfect for someone who likes to play themed games. It will add many different kinds of purple shades in your textures. This Resource Pack will have some very detailed textures and the amazing thing is that the noise have been removed from its textures that will make them very appealing than before.
Garnet Resource Pack Updatelogs:
New Diamond block will be little bit different.
Improved Grass and Tall Grass.
Fixed Sky and Blocks.
Added Animations for Water bucket and Fishing rod.
Some blocks will be re-textured.
Changed Pictures and GUI.
Inventory will be changed to look simple.
Fixed Inventory to look like Basic Minecraft Inventory.
Screenshots: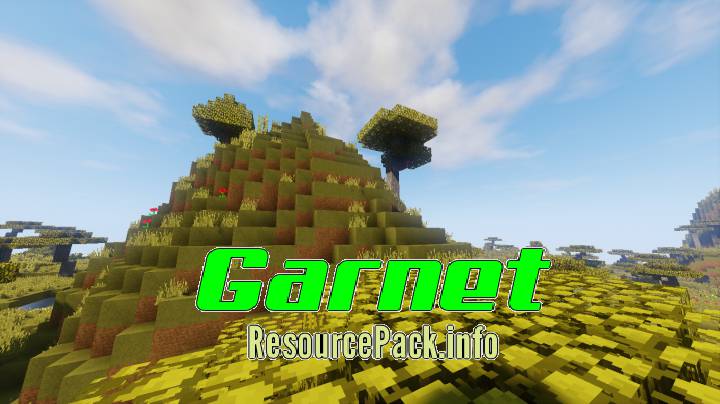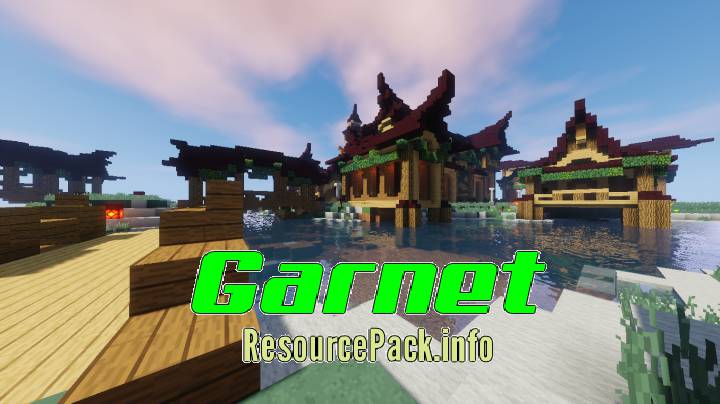 Download Garnet Resource Pack for 1.20.2 and below:
For Minecraft 1.15.2:

Minecraft 1.13.2:

For Minecraft 1.12.2:
For Minecraft 1.8.9/1.7.10:
How to Install This Resource Pack:
Download Garnet Resource Pack.
You will have to Open the Resource packs folder.
Open the folder where you have downloaded this file.
Copy the downloaded .zip/rar file and then go and open Minecraft.
Click on the options and then open Resource pack.
After it then open the Resource pack folder.
Then move the downloaded .zip/rar file into that folder.
You will also have to open and run Minecraft after placing the .zip/rar file.
Enjoy and Have fun while playing this game.
Note:
We will Recommend you to  Download and install  OptiFine HD or MCPatcher HD for this Resource pack.
Disclaimer:
We usually do try to take very good care of the downloaded links that are also available here. But occasionally developer of the Original download links remove their links from the Third party websites. In that situation we will require some assistance in this regard. So Please inform us if you find any broken links or content in the comments section. We will try to have the working links as soon as possible, We are updating these Resource packs regularly and If you find any broken or fake download links or deleted ones kindly comment and also let us know. We also do try to give all the genuine links for our contents.