Dishonored Resource Pack for 1.20.3 – 1.19.4 – 1.18.2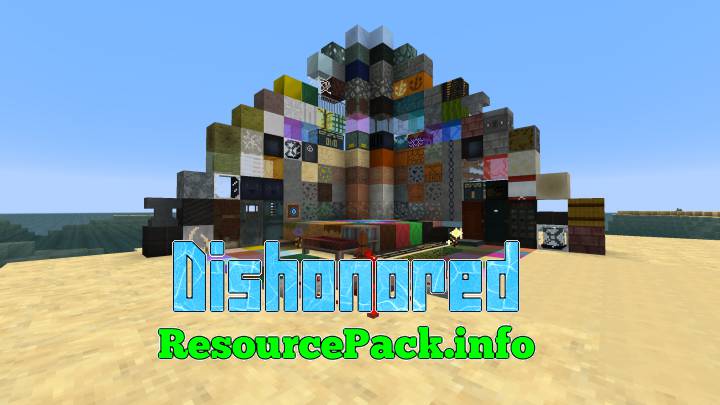 Dishonored Resource Pack for 1.20.3 is based on a very popular game named Dishonored. This Resource pack was started around two years ago and it has gained some huge popularity. It comes in a very low resolution of 16×16 in this Resource pack. This Resource pack was designed by Coriidor5.

This Resource pack will let you enter the steampunk world that will be created by Arkane studios. It will also add some textures in your Minecraft world like Bone Charm enchantments, Sokolov paintings and Elixir Potions. Every textures that you will see in this Resource pack will be custom made and directly came from Dishonored. But ever since the Dishonored 2 has been released and many things and  changes will be implemented from the second sequel of Dishonored in the newer versions. Dishonored 2 will have different looking items and textures, It will also be keeping all the existing textures. In the latest versions the author of this pack will mainly rely on the Dishonored 2.
Dishonored Resource Pack Changelogs:
Improved Horses and Donkeys.
Added Skeleton Horse and Zombie Horse.
New Ender Crystal model and Rabbit foot.
New Bone block and Killer rabbit.
Added Destroying blocks animation and Stats icons.
All Beds will have a new model.
Fixed Lily pad and Vine.
Fixed Health boost and Hunger.
Improved Bad Luck and Water Breathing.
Improved Poison and Regeneration.
Added Fire Resistance and Resistance.
New Cake block and Anvil.
Screenshots: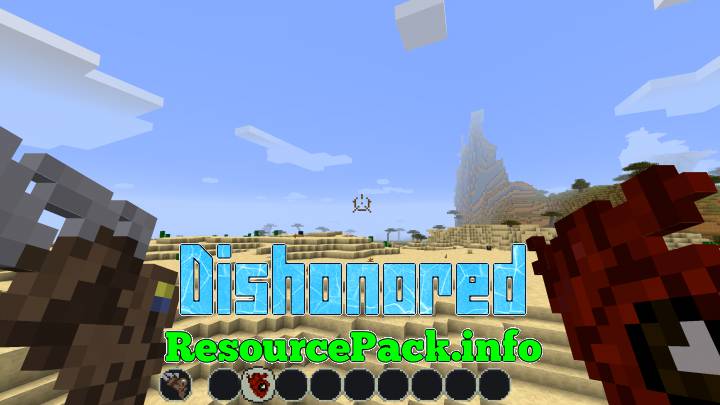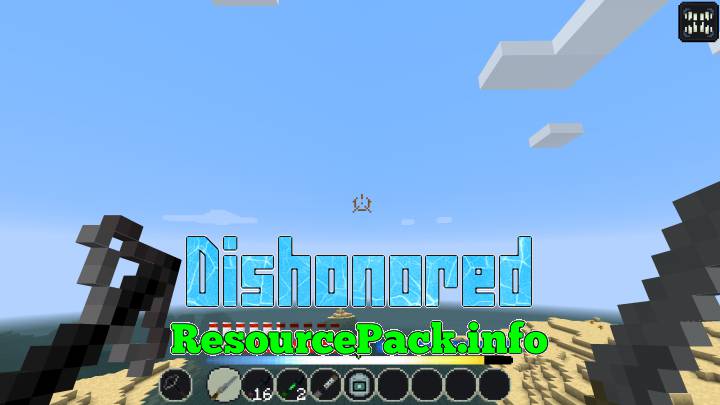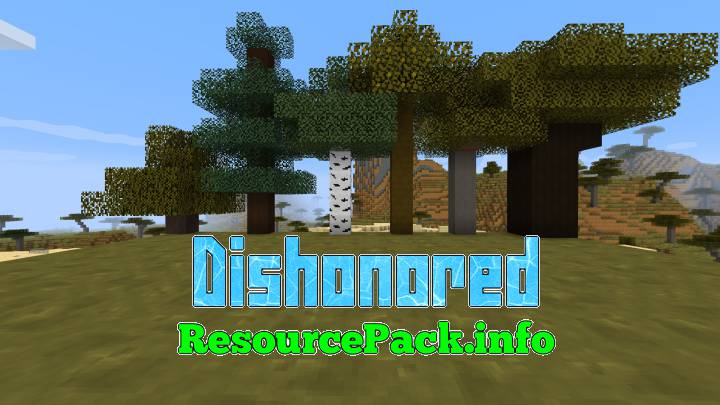 Download Dishonored Resource Pack for 1.20.3 – 1.19.4:
For Minecraft 1.13.2:
For Minecraft 1.12.2:
How to Install This Resource Pack:
Download Dishonored Resource Pack.
You will have to get a .zip/rar file for this Resource Pack.
After it then Open the Resource packs folder.
Open the folder where you have downloaded this file.
Copy the downloaded .zip/rar file and then go and open Minecraft.
Click on the options and then open Resource pack.
Then go and open the Resource pack folder.
Then move the downloaded .zip/rar file into that folder.
You will also have to open and run Minecraft after placing the .zip/rar file.
Enjoy and Have fun while playing this game.
Note:
We will Recommend you to Download and install  OptiFine HD or MCPatcher HD for this Resource pack.
Disclaimer:
We usually do try to take very good care of the downloaded links that are also available here. But occasionally developer of the Original download links remove their links from the Third party websites. In that situation we will require some assistance in this regard. So Please inform us if you find any broken links or content in the comments section. We will try to have the working links as soon as possible, We are updating these Resource packs regularly and If you find any broken or fake download links or deleted ones kindly comment and also let us know. We also do try to give all the genuine links for our contents.