Brilliant Resource Pack for 1.20.2 – 1.19.4 – Vanilla Textures
Brilliant Resource Pack for 1.20.2 will be based on vibrant and simple textures, That will be very essential for this pack. This Resource Pack will be providing a lower resolution of 16×16 in this pack.  It have been 100% completed, But a few further changes will be given soon. This Resource Pack have been developed by the Brilliant-PvP.
This Resource Pack will be keeping the original textures but revamping them in order to make them look balanced simple, vibrant with unique color palette. It will also provide some few simple patterns. You will also be getting quality of life improvements specially made for PvP, That many other packs lack. It will bring redstone, builders that survival players like. This Resource Pack will infuse your Minecraft world with a vibrant new life, brimming with brilliance. Around 10 new features have been added that will be explained in features section below.
Brilliant Resource Pack Updatelogs for 1.20.2:
Randomized Textures with Animated Ores.
New Transparent UI and Low Fire.
Added Smaller shields and Swords.
Improved Custom Paintings and Redstone Components.
Unique Pumpkins and Animated Jukebox.
Brighter Nether and Armor.
New Gui and Font.
Screenshots: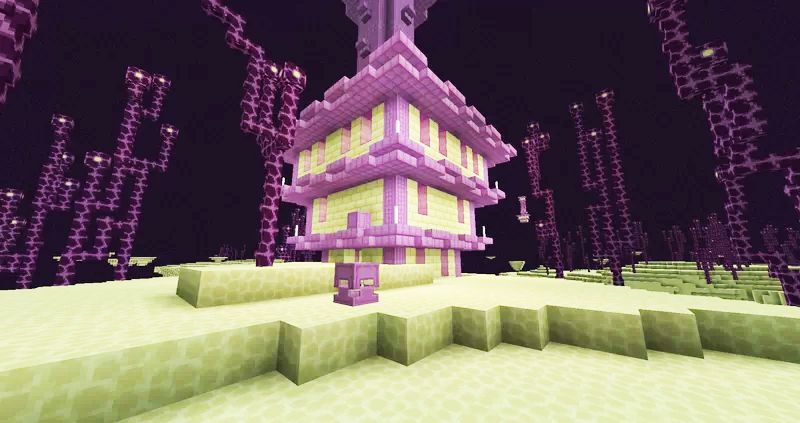 Download Brilliant for 1.20.2, 1.19.4:
For Minecraft 1.20.1:
How to Install This Resource Pack: 
Step 1: Download this Resource Pack.
Step 2: You will get a .zip file for this Resource Pack.
Step 3: You will have to open the %appdata% folder.
Step 4: Then you will have to go to .minecraft folder.
Step 5: You will have to go to Resource Pack Folder.
Step 6:Move the downloaded .zip file into that folder.
Last Steps: After it then you will have to run Minecraft after placing the .zip file.
Then You will have to Open Minecraft.
You can Enjoy playing this Resource Pack.
Note:
We do Recommend you to Download and install  OptiFine HD to enhance your gaming experience with Shaders.
Disclaimer:
We also do try to take very good care of the links that will be available here. But sometimes some developers of the Original download links remove their links from the Third Party websites. In that case we will need some assistance from the users in this regard. Please Inform us If you do find some broken links or content in the comments section below. We will try to give you the working links as soon as we can, We are updating these Resource packs regularly and If you do find some broken, fake or any links that will have virus or deleted ones, Kindly let us know in the comment section. We do try to give all the genuine links for every contents that are available here.