Better Cats Resource Pack for (1.20.3) Animated Cute Cats
Better Cats Resource Pack for 1.20.3 will be solely based on making default looking cats to various types of beautiful cats into the game. It will be very light to run smoothly in your computers, Due to its very low resolution of 16×16. This Resource Pack have gained immense popularity within some short time frame. But is is only 20% completed until now. This Resource Pack have been developed by the MrBlueYeti.
This Resource Pack will be adding various types of animals, It will also bring huge amount of breeds. Cats have been revamped in order to make them realistic and animated at the same time. Cats can also have their own custom names based on the name tags you will provide them in the game. Name tags should be supported and told in a picture below. You will be getitng realistic animations for cats that you have not seen it before. In order to make cats realistic, They have been carefully detailed while giving you 3D looking cats.
Better Cats Resource Pack Updatelogs for 1.20.3:
Cats and Items are added.
Animated Cat Models.
New Tabby and Ginger Cat.
Improved Siamese and Siberian Cat.
New Persian and Savannah Cat.
Screenshots: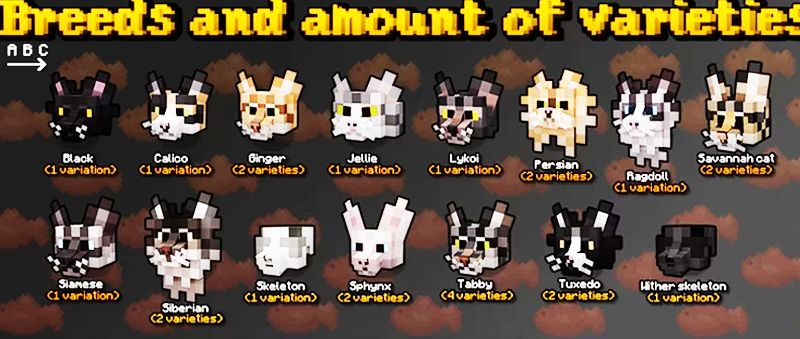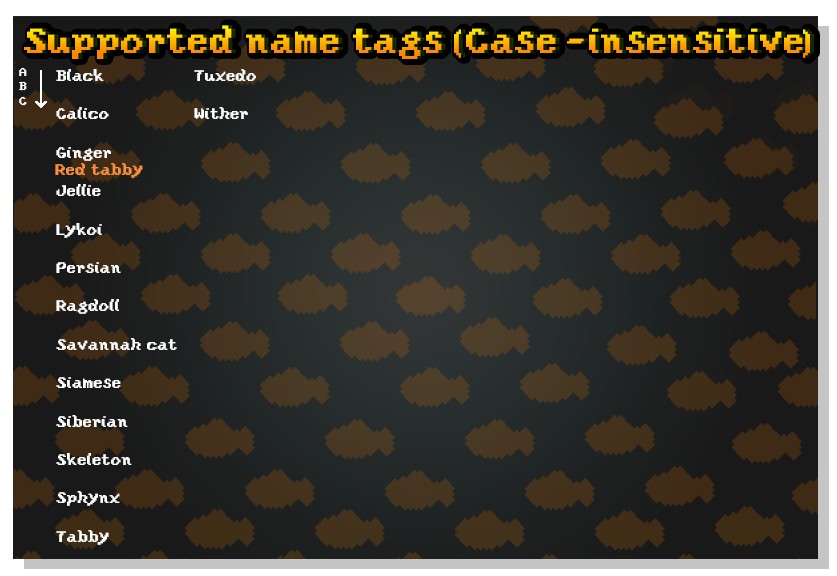 Download Better Cats for 1.20.3, 1.19.4:
For Minecraft 1.20.1:
For Minecraft 1.19.4:
How to Install This Resource Pack: 
Step 1: Download this Resource Pack.
Step 2: You will get a .zip file for this Resource Pack.
Step 3: You will have to open the %appdata% folder.
Step 4: Then you will have to go to .minecraft folder.
Step 5: You will have to go to Resource Pack Folder.
Step 6:Move the downloaded .zip file into that folder.
Last Steps: After it then you will have to run Minecraft after placing the .zip file.
Then You will have to Open Minecraft.
You can Enjoy playing this Resource Pack.
Note:
We do Recommend you to Download and install  OptiFine HD to enhance your gaming experience with Shaders.
Disclaimer:
We also do try to take very good care of the links that will be available here. But sometimes some developers of the Original download links remove their links from the Third Party websites. In that case we will need some assistance from the users in this regard. Please Inform us If you do find some broken links or content in the comments section below. We will try to give you the working links as soon as we can, We are updating these Resource packs regularly and If you do find some broken, fake or any links that will have virus or deleted ones, Kindly let us know in the comment section. We do try to give all the genuine links for every contents that are available here.