Another Anime Sky 1.20.2 Resource Pack – Custom Day and Night
Another Anime Sky Resource Pack 1.20.2 will be mainly based on providing various types of different anime skies into the game. It will also be featuring a lower resolution of 16×16 to pave way in order to let every player play this beautiful sky pack. This Resource Pack have been built by the WilloMC, It have been 100% completed. But we should be waiting for the newer version for some awesome additions.
This Resource Pack will be aimed to create fascinating looking sky textures. It will also bring various types of custom made skies for the day, night, evening rain and end sky. With some other necessary textures for them. You will be seeing modern aesthetics of breathtaking skies that will completely change the visual experience in this game. Rain clouds will be added to bring genuine looking rain. Snow particles and thunder effects will give you a 3D feeling.
Another Anime sky Resource Pack Updates for 1.20.2:
Thunder Effects and Snow Particles added.
Changed Sun and Moon.
Added Rain Splashes and End Sky light effects.
New Evening Sky and Night Sky
New Morning Sky and Sun rays reduced.
Another Anime sky Resource Pack Configuration:
OptiFine will be required to make some features work, Without this tool it'll not work as intended.
Screenshots: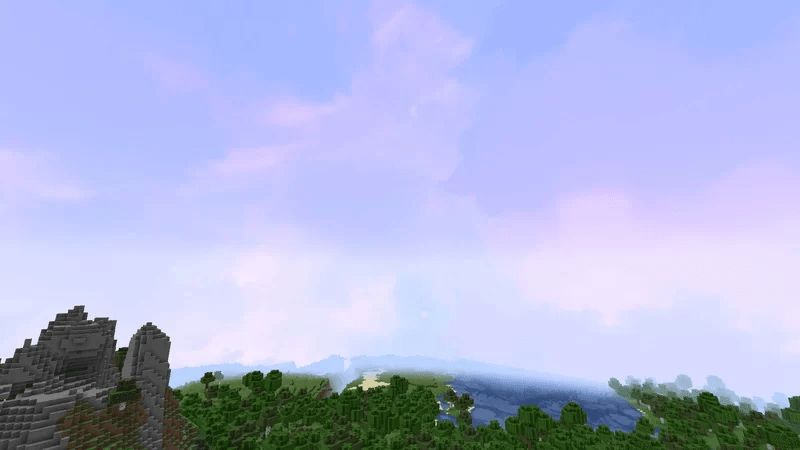 Download Another Anime Sky for 1.20.2, 1.19.4:
For Minecraft 1.20.1:
For Minecraft 1.19.4:
How to Install This Resource Pack: 
Step 1: Download this Resource Pack.
Step 2: You will get a .zip file for this Resource Pack.
Step 3: You will have to open the %appdata% folder.
Step 4: Then you will have to go to .minecraft folder.
Step 5: You will have to go to Resource Pack Folder.
Step 6:Move the downloaded .zip file into that folder.
Last Steps: After it then you will have to run Minecraft after placing the .zip file.
Then You will have to Open Minecraft.
You can Enjoy playing this Resource Pack.
Note:
We do Recommend you to Download and install  OptiFine HD to enhance your gaming experience with Shaders.
Disclaimer:
We also do try to take very good care of the links that will be available here. But sometimes some developers of the Original download links remove their links from the Third Party websites. In that case we will need some assistance from the users in this regard. Please Inform us If you do find some broken links or content in the comments section below. We will try to give you the working links as soon as we can, We are updating these Resource packs regularly and If you do find some broken, fake or any links that will have virus or deleted ones, Kindly let us know in the comment section. We do try to give all the genuine links for every contents that are available here.